A lista abaixo foi organizada pela Q Magazine e aponta segundo a opinião dos leitores. As 100 Maiores Estrelas do Século XX:
100. Ravi Shankar 'He invented psycedelia'
99. Bryan Ferry 'Sleepy-eyed, reptilian sex sensation'
98. Ian Brown 'He's an ape man. He's an ape, ape man'
97. Frank Zappa 'Rock's court jester'
96. OZZY OSBOURNE 'He is iron man'
95. Johnny Marr 'This charming man'
94. Elvis Costello 'Lennon + Strummer + Cole Porter'
93. Nusrat Fateh Ali Khan 'Bigger than big Jim Sullivan'
92. Claude Debussy 'Harmony from another planet'
91. Muddy Waters 'He knew how to spell M-A-N'
90. Sly Stone 'He wasn't everyday people'
89. Damon Albarn 'Blur's bambi-eyed agent provocateur'
88. Serge Gainsbourg 'He was a very naughty man'
87. Fela Kutif 'Rock star as Leader Of The Opposition'
86. Lauryn Hill 'Fecund hip hop diva'
85. Liam Howlett 'Hardifaced dance alchemist'
84. John Squire 'Keef to Ian's Mick'
83. Eric Clapton 'His real name was Eric Clapp'
82. Igor Stravinsky 'He saw the future and it was noisy'
81. Louis Armstrong 'He swang'
80. Sting 'He can do things that other pop stars can't'
79. Diana Ross 'She knew where she was going to'
78. Bez 'He gave "Bezzing" a name'
77. Robert Plant 'he had a canoe in his Pantaloons'
76. Billie Holiday 'She was all woman'
75. Buddy Holly 'Hiccuping hick, hung like a horse'
74. Roger Waters 'Crivens, he's posh!'
73. Youssou N'Dour 'His wife isn't called Her N'Dours'
72. Keith Moon 'They called him "the Loon" you know'
71. Brian Jones 'Too Fey by a long way'
70. Syd Barret 'Ha ha ha ha ha ha ha ha ha ha ha!'
69. Lee "Scratch" Perry 'He's not really mad, you know'
68. Shaun Ryder 'He's shabby'
67. Prince 'Pop star as a sexual pocket battleship'
66. Jim Morrison 'He showed his willy and that'
65. Sam Cooke He didn't know much about history'
64. Ralf Hutter 'He might be a robot'
63. Woddy Guthrie 'His machine killed fascists'
62. Paul Simon 'Cerebro-pop for the smaller man'
61. Phil Spector 'Producer as pop star'
60. Duke Ellington 'Like the Duke Of Earl, he wasn't a real duke'
59. Lou Reed 'The man who don't give a frig'
58. Jimmy Page 'Dark Lord Of Mordor. Oh alright, Heston, Middx'
57. Hank Williams 'How many fathers of rock'n'roll do you need?'
56. Nicky Wire 'Fairly bright for a pop star'
55. Rod Stewart 'People thought him sexy'
54. Brian Eno 'Brian Eno, they call him'
53. Ian Curtis 'He joined "that stupid club"'
52. Miles Davis 'He was a motherflipper'
51. Paul Weller 'He lived clean under difficult circumstances'
50. Captain Beefheart 'Allegedly his knob looked like one'
49. Ray Davies 'He's to blame for Damon Albarn'
48. Johnny Rotten 'The first star who really hated you'
47. Pete Townshend 'he didn't die before he got old'
46. Debbie Harry 'Better when she wasn't Deborah'
45. Neil Young 'Guitar/sideburns/history/heartbreak
44. Charlie Parker 'The smacky muso genius archetype'
43. Nick Drake 'Folk-rock wraith-stroke-challenging'
42. Cerys Matthews 'A chin that could crush walnuts'
41. Morrissey 'He didn't think we deserved him'
40. Dr. Dre 'He changed the world with his old records and swearing'
39. Marc Bolan 'he was an electric gipsy. Whatever that is'
38. Jarvis Cocker 'Oxfam stick insect of the century'
37. Stevie Wonder 'He once did a song called Every Time I See You Go Wild'
36. George harrison 'His haircut was called Arthur'
35. Bruce Springsteen 'Wouldn't it be funny if he couldn't drive'
34. Pattie Smith 'Raven-like punk poetress'
33. Kate Bush 'Venus in leg-warmers'
32. Richey Edwards 'The Bez of doom'
31. Richard Ashcroft 'He said he would fly and then he did'
30. George Michael 'It takes a big man to do what he's done'
29. Joni Mitchell 'An improvement on Joan Baez'
28. Chuck D 'The rythm. The rebel'
27. Little Richard 'He summed up rock 'n' roll in a word'
26. Ringo Starr 'He invented drummers'
25. Marvin Gaye 'He tried to give up music for Ammerican Football
24. Joe Strummer 'He sang his socks off and hard rock teeth'
23. Iggy Pop 'He's gonna do another striptease'
22. Mick Jagger 'He may never die'
21. Robert Johnson 'The first rock 'n' roller'
20. Brian Wilson 'He never surfed, but it doesn't matter'
19. James Brown 'He got up, got on up'
18. Bono 'He saved the world with his silly glasses and leather trousers'
17. Aretha Franklin 'The voice'
16. Thom Yorke 'Creep, wierdo and Cleo Laine of alt.rock'
15. Jimi Hendrix 'He wasn't really a hussar, you know'
14. Frank Sinatra 'He may not have been a vry nice man'
13. Freddie Mercury 'Apparently he was gay'
12. Bob Marley 'He might have been a prophet'
11. Keith Richards 'The human doctor's bag'
10. Michael Stripe 'International man of mystery'
9. Liam Gallagher 'He walks it like he talks it'
8. Noel Gallagher 'He writes the songs...'
7. Madonna 'Distilled sax in a sex shaped container'
6. David Bowie 'There ain't nothing like The Dame'
5. Elvis Presley 'He was a big fat metaphor for everything'
4. Bob Dylan 'He was a poet. And didn't he know it.'
3. Kurt Cobain 'He re-invented rock stars'

2. Paul McCartney 'Isn't he lovely?'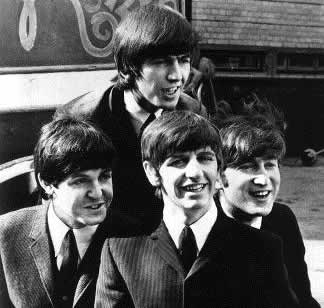 1. John Lennon 'Rock star as flawed redeemer.And the runaway winner.'
Os 100 melhores alternativos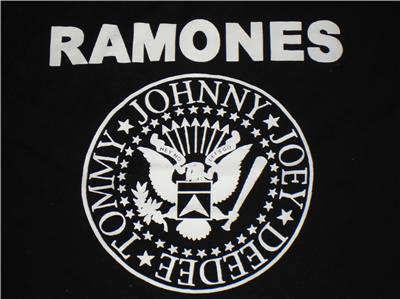 001. Ramones - Ramones
002. Public Enemy - It Takes A Nation Of Millions
003. Velvet Underground - Velvet Underground & Nico
004. Husker Du - Zen Arcade
005. NIRVANA - Nevermind
006. Patti Smith - Horses
007. Big Star - Radio City
008. R.E.M. - Murmur
009. Sonic Youth - Daydream Nation
010. X - Wild Gift
011. Madonna - The Immaculate Collection
012. Wire - Pink Flag
013. Funkadelic - One Nation Under A Groove
014. Neil Young - Tonight'S The Night
015. Gang Of Four - Entertainment
016. Pavement - Slanted And Enchanted
017. Buzzcocks - Singles Going Steady
018. Modern Lovers - Same
019. X-Ray Spex - Germfree Adolescence
020. Blondie - Parallel Lines
021. Eric B. & Rakim - Paid In Full
022. Pet Shop Boys - Discography
023. Lucinda William's - Same
024. Prince - Sign 'O' The Times
025. Hole - Live Through This
026. Clash - The Clash
027. Run Dmc - Together Forever: Greatest Hits
028. Television - Marquee Moon
029. Meat Puppets - Second Album
030. Stooges - Funhouse
031. Replacements - Let It Be
032. Pretenders - Same
033. Flying Burrito Brothers - Gilded Palace Of Sin"
034. Pil - Metal Box
035. My Bloody Valentine - Loveless
036. Pj Harvey - Rid Of Me
037. De La Soul - 3 Feet High And Rising
038. Talking Heads - More Songs About Buildings And Food
039. Minutemen - Double Nickels On The Dime
040. Beastie Boys - Licensed To Ill
041. Velvet Underground - Same
042. B-52'S - Same
043. Mekons - Fear And Whiskey
044. David Bowie - Changesonebowie
045. Richard And Linda Thompson - Shoot Out The Lights
046. Roxy Music - Siren
047. Elvis Costello - Armed Forces
048. Ramones - Rocket To Russia
049. Feelies - Crazy Rhythms
050. Brian Eno - Another Green World
051. Pere Ubu - Modern Dance
052. Pixies - Surfer Rosa
053. Prince - Dirty Mind
054. Ornette Coleman - Dancing In Your Head
055. Germs - G.I.
056. Big Star - Third/Sister Lovers
057. Liz Phair - Exile In Guyville
058. Black Flag - Damaged
059. Beck - Mellow Gold
060. Devo - Q:Are We Men? A:We Are Devo
061. Neil Young - Rust Never Sleeps
062. Violent Femmes - Same
063. Chic - Dance,Dance,Dance: The Best Of Chic
064. Husker Du - New Day Rising
065. Various Artists - Wanna Buy A Bridge?
066. New Order - Substance
067. Stooges - Same
068. Boogie Down Productions - Criminal Mind
069. Joy Division - Closer
070. New York Dolls - Same
071. Go-Betweens - 1978-1990
072. Young Marble Giants - Collossal Youth
073. Captain Beefheart - Shiny Beast
074. Descendents - Milo Goes To College
075. Funkadelic - Maggot Brain
076. Flatlanders - More A Legend Than A Band
077. Freddy Johnston - Can You Fly?
078. Various Artists - Indestructible Beat Of Soweto
079. Flipper - Album-Generic Flipper
080. Abba - The Singles
081. M. Hurley; Unholy Modal Rounders - Have Moicy!
082. Barbara Manning - Lately I Keep Scissors
083. Big Black - Atomizer
084. Sun Ra - Heliocentric Worlds Vol.1
085. Vaselines - A Complete History
086. U2 - Achtung Baby
087. A Tribe Called Quest - The Low End Theory
088. Sunny Sharrock - Guitar
089. Velvet Underground - 1969 Live
090. Roches - The Roches
091. Go-Go's - Beauty And The Beat
092. NIRVANA - In Utero
093. Moby - Everything Is Wrong
094. The Beat - I Just Can't Stop It
095. Clean - Compilation
096. Lee Scratch Perry - Some Of The Best
097. Smashing Pumpkins - Siamese Dream
098. Sebadoh - 3
099. Breeders - Last Splash
100. Sex Pistols - Nevermind The Bollocks



Mensagens

: 2854


Data de inscrição

: 03/04/2008


Localização

: Lisboa





Tópicos similares
---
Permissão deste fórum:
Você
não pode
responder aos tópicos neste fórum